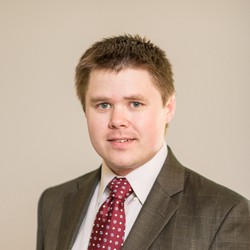 Russell J. Hewett
computational scientist
blacksburg, VA
I am Assistant Professor of Mathematics and affiliate faculty in Computational Modeling and Data Analytics (CMDA) at Virginia Tech. My research interests are broadly in scientific machine learning, with focus at the intersection of physically constrained inverse problems, deep learning, and high-performance computing. A key unifying theme is inverse problems at extreme scale. More broadly, I am also interested computational science & engineering, optimization, and numerical computing. I am a recipient of an Early Career Research Program award from the Department of Energy's Office of Science.
Prior to joining Virginia Tech, I was a research scientist and project manager in computational geoscience, machine learning, high-performance computing, and numerical methods in Houston, TX. Before that, I was a postdoctoral associate at the Massachusetts Institute of Technology, where I was a member of the Imaging and Computing Group in the department of mathematics.
Outside of research and teaching, my primary focus is spending time with my family, woodworking, hiking, cycling, eating, golf, and panoramic photography. I have visted a large number of National Parks, National Monuments, etc.
I am available for consulting.
Interests
Scientific machine learning
Inverse problems & deep learning
High-performance computing
Computational science & engineering
Geoscience and space physics
Machine learning for time-series
Education
PostDoc in Applied Mathematics, 2011-2014

Massachussets Institute of Technology

PhD in Computer Science, 2011

University of Illinois at Urbana-Champaign

BS *in honors* in Computer Science, 2005

Virginia Tech